$2,950.00

Harvey School Lemonade Set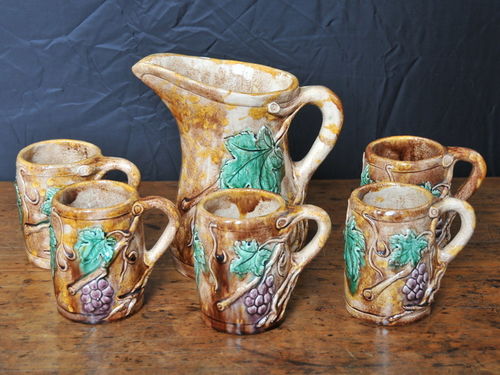 Product:
Harvey School Lemonade Set
Price:
$2,950.00
Material:
Pottery
Period:
1938
Origin:
Brisbane, Queensland, Australia.
Make:
Florence Archer
Size:
Condition:
Excellent
Dealer:
Shop 9 - Antipodes Antiques
Stock No.:
886N
Additional Comments:

Unusual exhibition set of jug and five mugs by Florence Archer featuring branch, leaf and grape decoration.