$795.00

Diamond & Pearl Earrings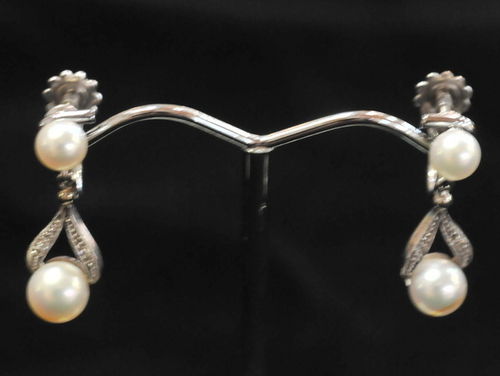 Product:
Diamond & Pearl Earrings
Price:
$795.00
Material:
9ct white gold, diamonds & pearls
Period:
c1920s
Origin:
Australia
Make:
Size:
Condition:
Excellent
Dealer:
Shop 9 - Antipodes Antiques
Stock No.:
126
Additional Comments:

Valuation $1392. Screw on earrings set with natural cultured cream Akoya Type pearls and diamonds- fine quality.