Welcome to Ipswich Antique Centre
Ipswich Antique Centre is a major retailer of antiques and collectables in the Greater Brisbane and South-East Queensland areas. Our dealers display one of the widest ranges of antiques and collectables available outside of Brisbane including Australian, Country and English furniture, beds, Australian pottery, jewellery, vintage clothes, movie memorabilia plus a specialised Retro Room.
We occupy an air-conditioned restored 1895 Heritage Listed building at 86 East Street in the Ipswich Central Business District with plenty of onsite parking; easily accessed from Brisbane by train or car (a 30 minute drive via the upgraded Ipswich Motorway from Brisbane).
Ipswich is Brisbane's near western neighbour and is the gateway to Toowoomba and South West Queensland. It has the largest number of pre-1946 homes in Queensland plus numerous heritage listed commercial buildings. Ipswich has a number of other antique and collectable shops and is an essential visit for anyone with an interest in antiques, collectables or heritage buildings.
Featured News
Queensland Times Article Celebrates Our Building's 125 Years
11 May 2020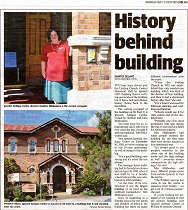 A recent article in the Queensland Times (Ipswich's Paper) celebrates our building's 125th year.

One of our Centre's Directors - Heather - was interviewed for the article and was able to provide some interesting insights in to the building's history.
From the Gallery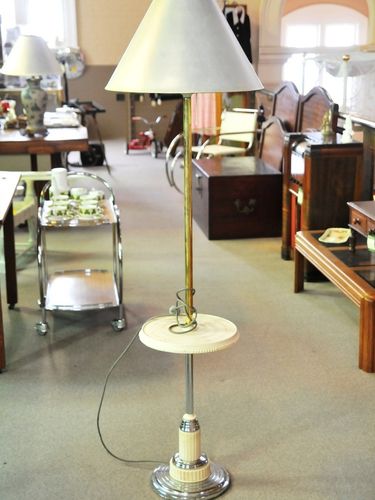 $225.00
Origin: Australia
Material: Chrome & Bakelite
Period: Art Deco c1920s