$250.00

Diamond Jubilee Souvenir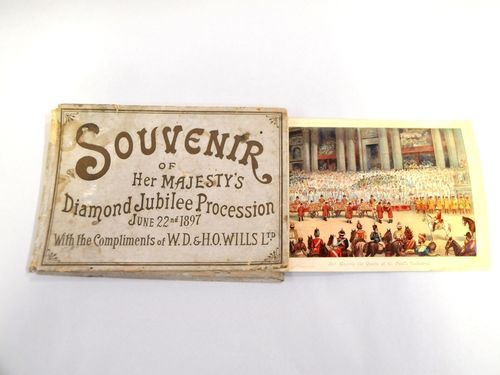 Product:
Diamond Jubilee Souvenir
Price:
$250.00
Material:
Paper
Period:
1897
Origin:
Australia/England
Make:
Size:
Condition:
Reasonable for age
Additional Comments:

Souvenir of Her Majesty's Diamond Jubilee Procession June 22, 1897 with compliments WD & HO Wills Ltd including colour plates of Vict. Rifles and NSW Lancers.
SOLD: 14 January 2019
This item has been sold but we may have something similar available for sale that is not listed on our web site - please contact us to discuss.