$135.00

Geared Drive on Stand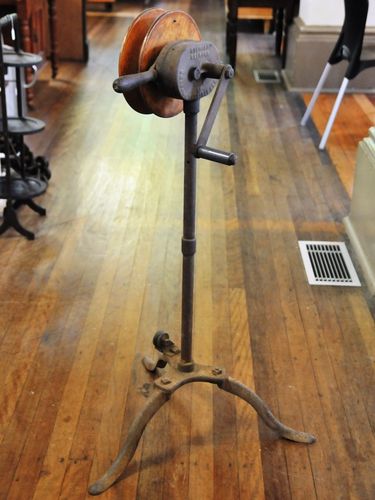 Product:
Geared Drive on Stand
Price:
$135.00
Material:
Steel and cast iron.
Period:
c1920s
Origin:
USA
Make:
Stewart Clipper, Chicago
Size:
102h cms
Condition:
Good original condition
Additional Comments:

Geared drive probably fitted with a grindstone originally. Presently set up with a wooden fishing reel to quickly retrieve a line.
WITHDRAWN: 12 April 2014
This item has been withdrawn from sale but we may have something similar available for sale that is not listed on our web site - please contact us to discuss.