$125.00

Arms Manual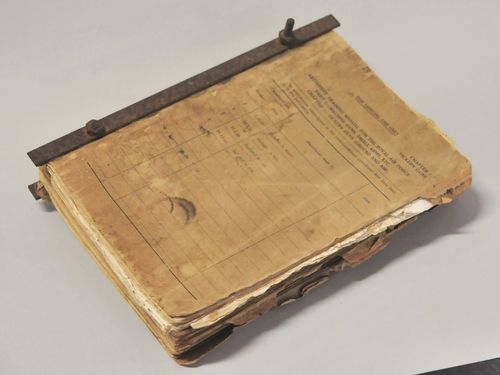 Product:
Arms Manual
Price:
$125.00
Material:
Paper
Period:
c1955
Origin:
Make:
Air Council Issue
Size:
25 x 8 x 5
Condition:
Well worn condition but complete except for back cover. Iron & bolt binding.
Additional Comments:

Manual for various arms including Lee Enfield rifle, Lewis Gun, Colt Automatic pistol and Very pistol.
SOLD: 13 September 2013
This item has been sold but we may have something similar available for sale that is not listed on our web site - please contact us to discuss.