$3,500.00

Lladro Statue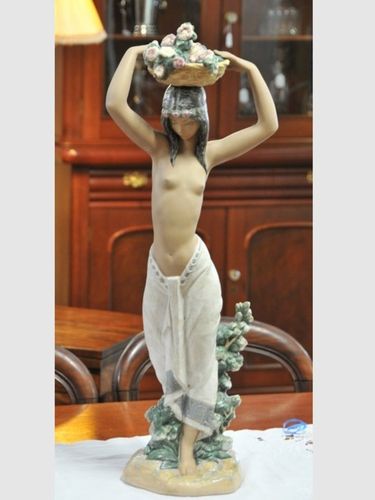 Product:
Lladro Statue
Price:
$3,500.00
Material:
Porcelain
Period:
c1971-4
Origin:
Spanish
Make:
Lladro
Size:
75 cm High
Condition:
Excellent except for one tiny chip at back.
Dealer:
Shop 8 - Heather & John Mildwaters
Stock No.:
3
Additional Comments:

An outstanding large Exhibition piece, Tahitan Gras Nude signed 'J Lladro' and backstamped with winged sanotrace and bell flower.