$75.00

Handi Pumpless Spirit Iron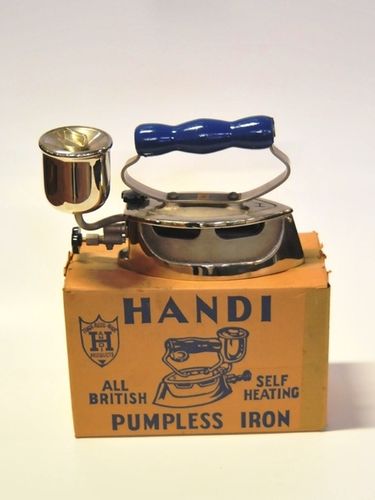 Product:
Handi Pumpless Spirit Iron
Price:
$75.00
Material:
Steel with timber handle.
Period:
10th February 1985
Origin:
Australia
Make:
Handi Works P/L
Size:
Condition:
New in box, with instructions.
SOLD: 21 April 2013
This item has been sold but we may have something similar available for sale that is not listed on our web site – please contact us to discuss.