$140.00

Cartridge Reloader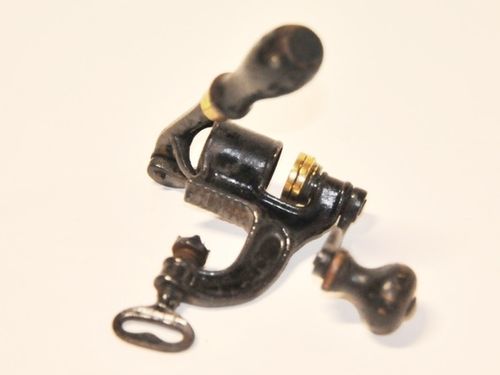 Product:
Cartridge Reloader
Price:
$140.00
Material:
Brass & iron, timber knobs
Period:
Victorian c1900
Origin:
Make:
Size:
15 x 12 cms
Condition:
Good for age.
Additional Comments:

Bench mounted shot shell roll crimper.
WITHDRAWN: 16 February 2018
This item has been withdrawn from sale but we may have something similar available for sale that is not listed on our web site – please contact us to discuss.