$125.00

Child's Tricycle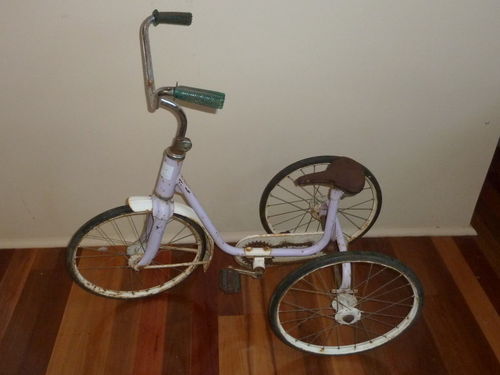 Product:
Child's Tricycle
Price:
$125.00
Material:
Steel & Tin; Solid rubber tyres
Period:
Vintage
Origin:
Make:
Size:
Approx. 48 cm wide, 105 cm long, Seat 52 cm (adjustable), Handlebars 89 cm
Condition:
Needs some love and attention
Additional Comments:

Rear wheels driven by pedals via bicycle chain between pedals and rear axle.
SOLD: 13 May 2012
This item has been sold but we may have something similar available for sale that is not listed on our web site – please contact us to discuss.