$295.00

Snake Carving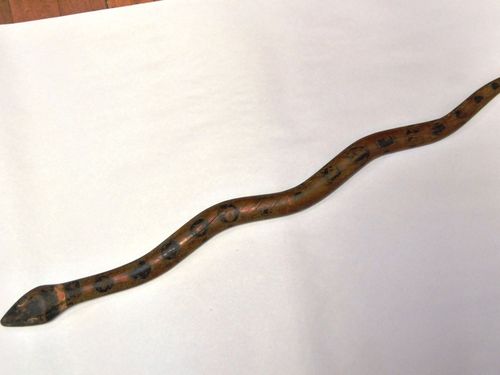 Product:
Snake Carving
Price:
$295.00
Material:
Hardwood
Period:
Early 20th Century
Origin:
Central Australia
Make:
Size:
70 l cms
Condition:
Very good for age.
Dealer:
Shop 9 - Antipodes Antiques
Stock No.:
1466l
Additional Comments:

Aboriginal carved and decorated snake. Ceremonial object (fetish) probably associated with the Rainbow Serpent myth cycle. Transition piece incorporating both traditional materials of wood and ochreplus contemporary paints and eyes.