$150.00

Ceremonial Adze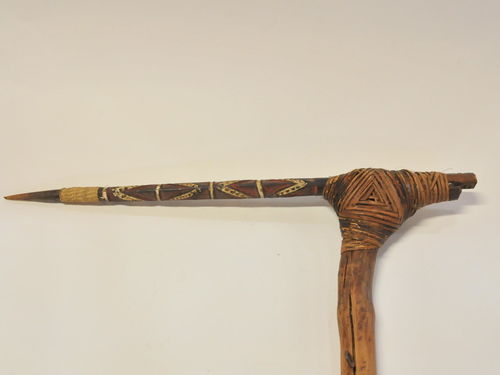 Product:
Ceremonial Adze
Price:
$150.00
Material:
Wood and rattan
Period:
Pre Independence
Origin:
Sepik River, PNG
Make:
Size:
Head 50 cms, haft 74 cms
Condition:
Good
Dealer:
Shop 7 - Toys for Boys
Stock No.:
1004
Additional Comments:

Carved and decorated with red and white ochre. Rattan elbow and replaceable bone tip. Probably used in sago ceremonies.