$595.00

Ceremonial Dance Mask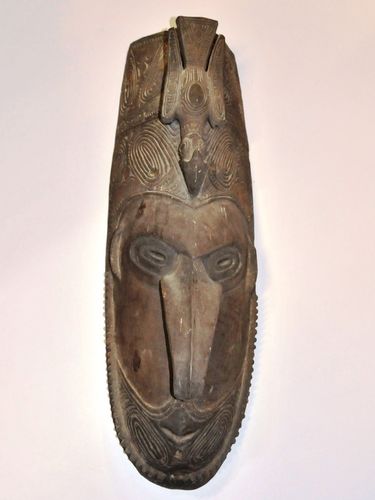 Product:
Ceremonial Dance Mask
Price:
$595.00
Material:
Timber
Period:
Pre 1950
Origin:
East Sepik - Madang Districts
Make:
Size:
59 cms
Condition:
Good
Dealer:
Shop 7 - Toys for Boys
Stock No.:
1016
Additional Comments:

Collected by novelist and lecturer Peter Pinney around 1950. The mask is not worn directly on the face but on a large, feather covered dance frame (Yumbuan).