$650.00

Drum - Kundu Ceremonial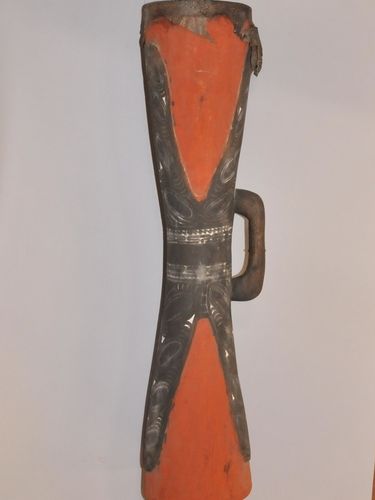 Product:
Drum - Kundu Ceremonial
Price:
$650.00
Material:
Wood and lizard skin.
Period:
Pre WW2
Origin:
Southern PNG
Make:
Size:
64h x 15dia cms
Condition:
Excellent
Dealer:
Shop 7 - Toys for Boys
Stock No.:
1011
Additional Comments:

A fine classic hourglass waisted form with projecting grip (probably Marind Amin). Relief carved motifs decorated with traditional white, black and red polychrome pigments. Tuning resin on skin intact. Excellent resonance.