$795.00

Pine Bookcase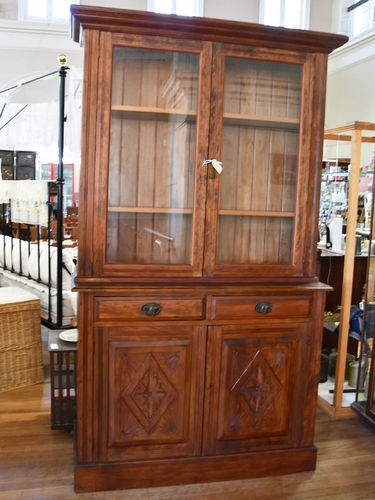 Product:
Pine Bookcase
Price:
$795.00
Material:
Pine
Period:
Early Edwardian c1905
Origin:
Australia
Make:
Size:
215h x 122 x 44
Condition:
Very good
Additional Comments:

Well carved panels to lower doors. Adjustable shelves. An original quality piece from the Late Victorian or Early Edwardian era.
SOLD: 17 October 2020
This item has been sold but we may have something similar available for sale that is not listed on our web site – please contact us to discuss.