$595.00

Church Pews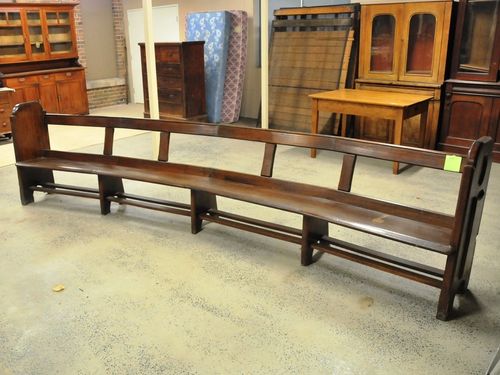 Product:
Church Pews
Price:
$595.00
Material:
Maple
Period:
c1890
Origin:
Australian
Make:
Size:
385cm and 435cm
Condition:
Additional Comments:

Price listed above is per pew.

Pews have been in the church next to IAC since the 1950s but were originally from the old Congregational Church in Brisbane Street, Ipswich.

Only the 2 rare angled ones are still available, 3.85m and 4.35m (ex the choir stalls).
SOLD: 12 February 2016
This item has been sold but we may have something similar available for sale that is not listed on our web site – please contact us to discuss.