$95.00

Leitz Slide Projector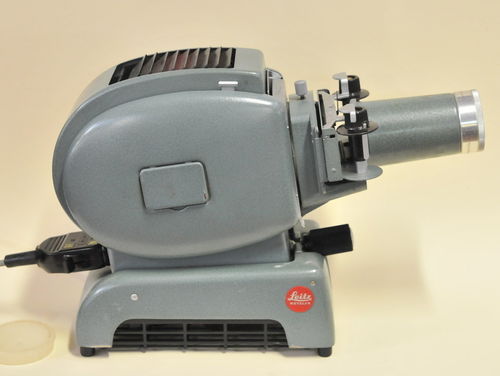 Product:
Leitz Slide Projector
Price:
$95.00
Material:
Period:
1966
Origin:
West Germany
Make:
Leitz Wetzlar- Prado
Size:
Condition:
Immaculate- working but not guaranteed.
Additional Comments:

With Leitz Colorplan 1:2.5 / 90mm lens, various film holders, original fitted case, instruction book and sales guarantee dated 28th November, 1966. A fine example of a highest quality projector.
SOLD: 8 October 2016
This item has been sold but we may have something similar available for sale that is not listed on our web site – please contact us to discuss.