$195.00

Sweetheart Brooch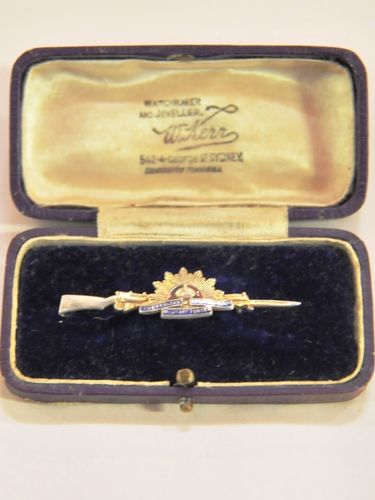 Product:
Sweetheart Brooch
Price:
$195.00
Material:
Sterling Silver
Period:
WW1-1914-18
Origin:
Australia
Make:
Sold by W Kerr, 542 George St, Sydney, NSW
Size:
5 cms
Condition:
Excellent
Additional Comments:

Cased by original Sydney retailer. Enamel embossed "Australian Commonwealth Military Force".
SOLD: 7 August 2014
This item has been sold but we may have something similar available for sale that is not listed on our web site – please contact us to discuss.