$1,795.00

Wish Bone Brooch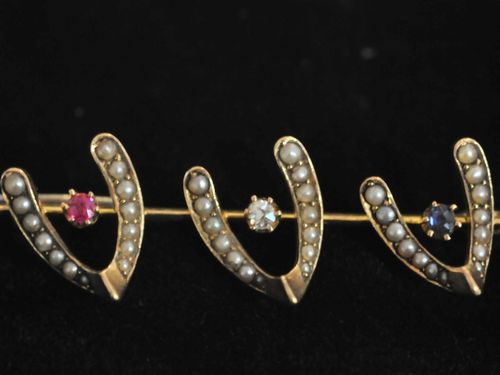 Product:
Wish Bone Brooch
Price:
$1,795.00
Material:
18ct gold, sapphire, ruby, diamond and seed pearls.
Period:
Edwardian c1910
Origin:
Make:
Handmade.
Size:
Condition:
Very good
Dealer:
Shop 9 - Antipodes Antiques
Stock No.:
1250h
Additional Comments:

3 wishbones set with 42 seed pearls, Ceylon sapphire, Old Cut ruby and brilliant cut diamond. Valuation $3394.