$15.00

Retro Jewellery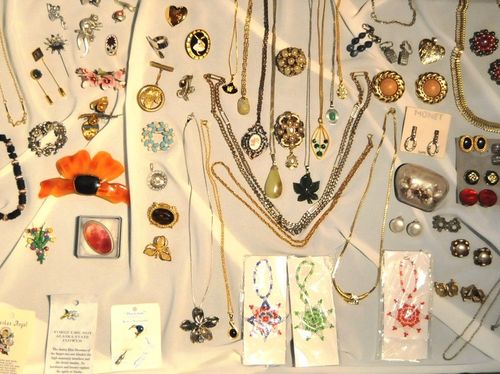 Product:
Retro Jewellery
Price:
$15.00
Material:
Various Costume Materials
Period:
Retro- 1950s-1980s
Origin:
Various
Make:
Number of different makers
Size:
Condition:
Very good
Dealer:
Shop 9 - Antipodes Antiques
Stock No.:
1144E
Additional Comments:

A large collection of vintage brooches, earrings, necklaces, pins, chains etc. All items keenly priced at $15 each.