$225.00

Soapstone Seal (Chop)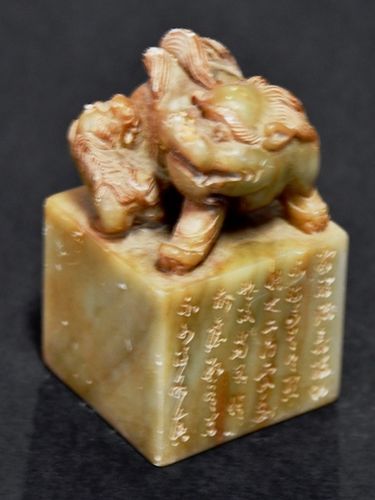 Product:
Soapstone Seal (Chop)
Price:
$225.00
Material:
Soapstone
Period:
Vintage-early 20th C
Origin:
Southern China area
Make:
Size:
6w x 6d x 10h cms
Condition:
Excellent used condition
Additional Comments:

Crouching lion with cub. Personal chop used to authenticate documents in lieu of a signature.
WITHDRAWN: 23 January 2021
This item has been withdrawn from sale but we may have something similar available for sale that is not listed on our web site – please contact us to discuss.