$85.00

Retro Clothes Press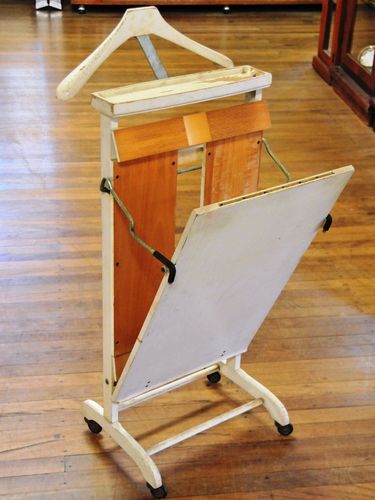 Product:
Retro Clothes Press
Price:
$85.00
Material:
Pine
Period:
c1950s
Origin:
West Germany
Make:
Windsor Pressmaster
Size:
120 h x 60w cms
Condition:
Good for age. Paint 'shabby'.
Dealer:
Shop 20 - Dress Ups Vintage Clothing & Collectables
Stock No.:
9438
Additional Comments:

Gentlemen's patented coat rack and trouser press with maker's label. Designed in USA, made in West Germany.